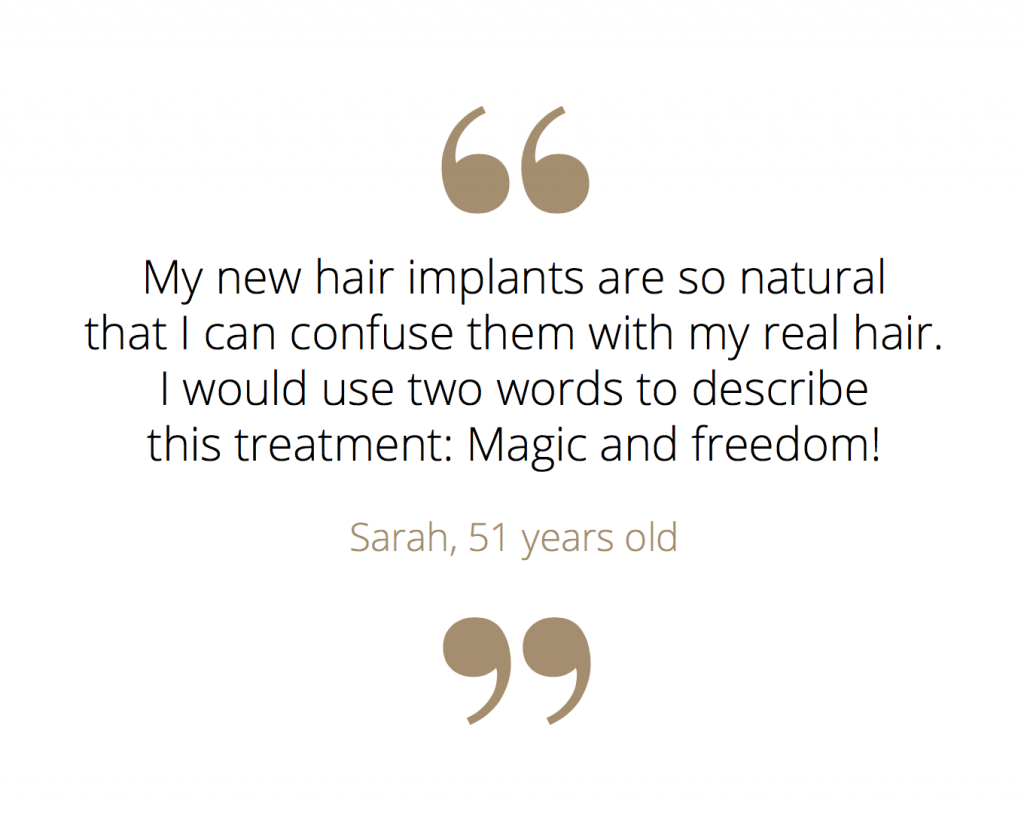 HAIRSTETICS IS A NEW GENERATION OF INNOVATIVE HAIR IMPLANTS
Designed with your needs at heart, Hairstetics hair implants feature the latest technologies, directly inspired by the natural anatomy of your hair. The procedure is safe, efficient and minimally invasive. In less than an hour, you will leave with your new hair implants in place. You can return quickly to your normal daily activities, with a renewed confidence. Your natural-looking Hairstetics hair implants will immediately blend with your own hair, allowing you to regain your old sense of style.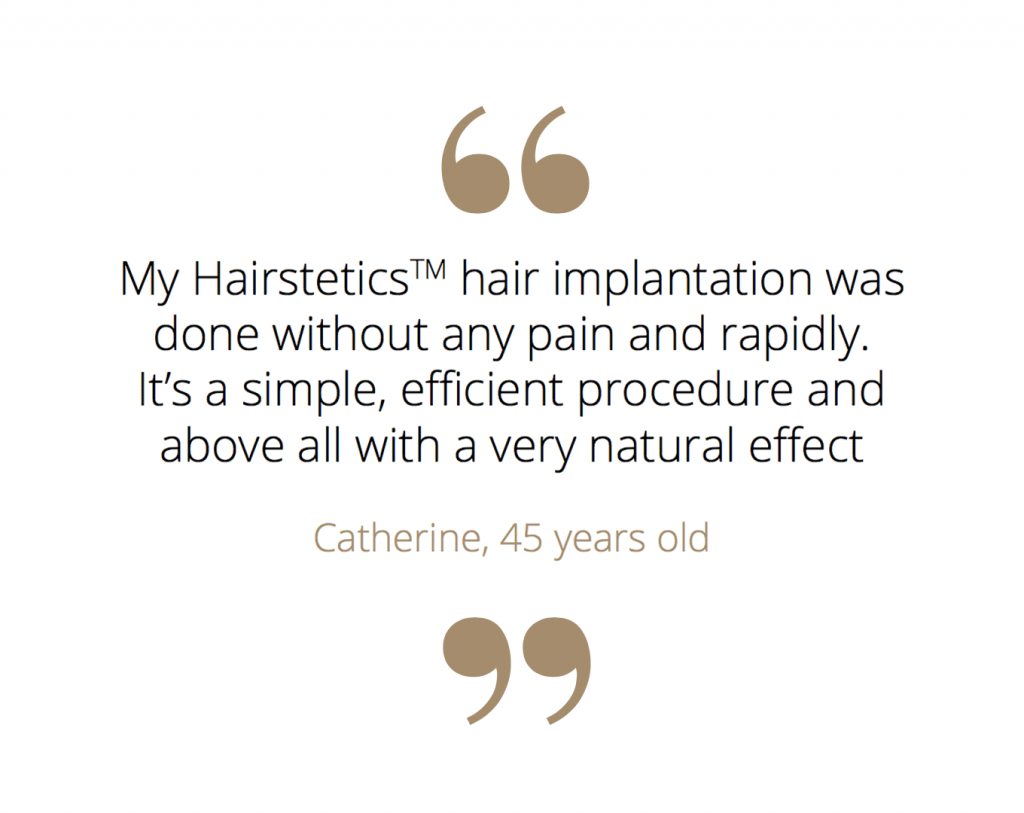 HAIR IMPLANTS CUSTOMISED TO BLEND WITH YOUR NATURAL STYLE
A range of lengths, styles and shades are available to ensure your hair implants blend with your natural hair. At a first screening visit to meet your physician, you will be able to discuss the best choice for you and start planning your hair implantation procedure. Your hair implants can be styled as you wish – you can even dye your natural hair to match the hair implants shade you have chosen.